This article describes a feature in the first Apocalypse Rising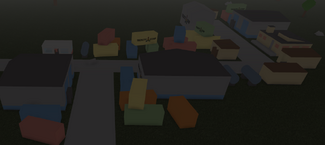 Trinity Storage is a landmark in Amend. Trinity Storage is a small town with 4 warehouses with the Trinity logo. It is presumed to be a backup facility for parts and industrial items for the use of Trinity, however as it seems Trinity never got to use those items due to the silly Infection getting in the way. Located north of Trek, military, civilian, and industrial loot can all spawn here. Trinity Storage is often guarded by a small amount of civilian zombies. Secondary weapons and attachments both have a medium chance of spawning here.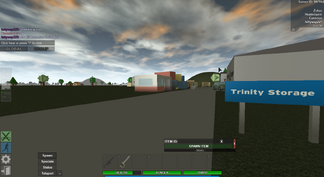 There are many colored blocks, 4 sheds, and 2 small buildings.